The ability of movies to make viewers suspend reality in various ways is astounding. They give the impression that Tom Cruise is actually jumping out of a plane or that he is taller than Cameron Diaz, another cast member. Movie crews make sure that shorter actors get an extra boost and their heights aren't the focal point by using a variety of camera angles, tricks, and even platform shoes.
Without these tricks, viewers would have noticed that Hermione and Harry, who are portrayed by different actors in the Harry Potter movies, are actually the same height. You'll be in for a big surprise when you discover which Hollywood male actors are much smaller in real life than they appear on screen when the cameras aren't rolling.
Jack Black – 5′ 6″
Thomas Jacob Black was given the name Jack Black when he was born, and he has demonstrated a range of skills by working as an actor, comedian, musician, and songwriter. He made a name for himself in a few areas of the entertainment business thanks to his performances in movies like School of Rock and Shallow Hal as well as his time spent in the well-liked '90s band Tenacious D.
Black has played a variety of comedic roles over the years, in addition to a few serious ones, proving that he didn't let his smaller stature stop him from becoming a big success in Hollywood. Ironically, despite being only 5'6″, he played a giant in the Gulliver's Travels movie.
Seth Green – 5′ 4″
Seth Green has worked as an actor, writer, and producer in the entertainment industry for many years. Robot Chicken, an animated series on Adult Swim, was created by him. Additionally, he has acted in movies like The Lego Batman Movie, Rat Race, Can't Hardly Wait, Radio Days, and the Austin Powers series.
Green naturally sets his sights higher than his small frame. When he proposed to his wife Clare Grant, who is several inches taller than him and stands at 5'7″, he also went all out. They claim their mutual love of comic books and fast food led to their friendship.
Johnny Galecki – 5′ 5″
When Johnny Galecki was younger, he liked to make up stories, which eventually led to a career in entertainment. He finished the eighth grade and then left school. He continues to proudly claim that he only ever spent "one day" in high school.
As Leonard Hofstadter on the popular television series The Big Bang Theory, this diminutive talent earned almost a million dollars per episode, making him one of the highest-paid television actors in history. Even though he is smaller than most, he is proud of his Belgian heritage.
Jet Li – 5′ 6″
Jet Li was born in Beijing, China, and spent the majority of his youth in poverty with his family. He and his family were given other opportunities as a result of his study of Wushu. Li was taken under the instruction of renowned martial arts instructors after their attention was caught by his natural talent.
Li's skill in the martial arts paved the way for a lucrative career as a movie star, appearing in films like The One and Lethal Weapon 4. Li makes use of his smaller stature when practicing and performing. He now splits his time between China and Hollywood, pursuing opportunities that help him achieve success on a global scale.
Danny DeVito – 4′ 10″
A well-known actor, producer, director, and screenwriter is Danny DeVito. He first became well-known thanks to his critically acclaimed performance as the obnoxious taxi dispatcher Louie De Palma on the popular television show Taxi. Later on, he would demonstrate his adaptable acting talent in a variety of roles, such as The Penguin in Batman Returns.
At 4'10", DeVito is one of the shortest Hollywood actors on this list. He once believed that his big personality had to make up for his lack of height, but this has actually helped him as he's established himself in Hollywood. He may be well-known to modern audiences from the sitcom It's Always Sunny in Philadelphia.
Jonah Hill – 5′ 7″
In movies like Superbad and Forgetting Sarah Marshall, Jonah Hill first made a name for himself as the cute misfit. After starring in numerous more comedies, he realized that he wanted to branch out into more dramatic roles in order to encourage both professional and personal development.
His impressive weight loss will likely be noticed by more people than his height. Hill attributes some of his trim physique to his 21 Jump Street co-star Channing Tatum, who advised him to cut back on his caloric intake and work out with a personal trainer. He has kept a trim body for a number of years while also seeking nutritionist counseling.
Michael J. Fox – 5′ 4″
Known for his work as an actor, producer, and author, Michael J. Fox. He first gained notoriety by playing the endearing Alex P. Keaton in the television comedy Family Ties. However, his role as Marty McFly in the Back to the Future films is probably what makes him most well-known. His smaller stature never prevented him from landing significant roles and finding success in Hollywood.
Fox has become a powerful advocate for Parkinson's disease recently. After receiving a diagnosis of the illness at the age of 29, he established a foundation that has since raised close to $1 billion for studies and cutting-edge procedures that could possibly treat this crippling condition.
Elijah Wood – 5′ 6″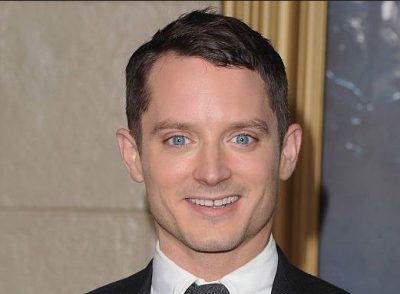 In the 1990s, Elijah Wood had a busy career as a child actor, appearing in movies like North, The Good Son, and Flipper. However, his portrayal of Frodo Baggins in the Lord of the Rings film trilogy cemented his status as a global icon for fantasy fans.
Wood claims that because he is one of the shorter actors in Hollywood, he frequently gets confused with another diminutive actor. He boasts that he is at least an inch taller than Daniel Radcliffe, who played the title role in the Harry Potter movie series. It turns out that neither of these wildly successful film series' main characters is particularly tall.
David Faustino – 5′ 3″
David Faustino is a rapper, actor, and radio host. His most well-known performance was as Bud Bundy in the hit sitcom Married… With Children from the 1990s. Additionally, he has contributed significantly to the voiceover work for Nickelodeon characters on the shows Helia and The Legend Of Korra.
Even as he grew older, his height with Children at the young age of thirteen didn't stick out as much. Some people might have had issues with it, but he has benefited from his diminutive size. Even the name of his rap alias, Lil' Gweed, makes reference to his diminutive stature.
Humphrey Bogart – 5′ 8″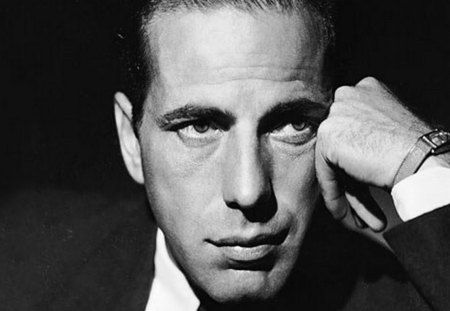 American actor Humphrey Bogart, also known as "Bogie," made his name in the 1930s and 1940s with a number of iconic Hollywood performances. His career began on Broadway before moving to the movies, where he appeared in classics like Casablanca, The Maltese Falcon, and Up The River, becoming one of the most well-known movie stars of his era.
Bogart always seemed to have a larger presence despite having a smaller frame in real life. But the actor reportedly felt so self-conscious about his height that he worried that his co-star Ingrid Bergman would be mistaken for being taller than him while filming Casablanca. In one scene, Bogart received additional pillows to give him more height, and Bergman was instructed to slouch while seated on the couch.
Dustin Hoffman – 5′ 6″
American actor and director Dustin Hoffman is renowned for his ability to portray a variety of characters. He has portrayed the comedic actor Lenny Bruce in Lenny, the protagonist in Marathon Man, and the title antagonist in Hook. Prior to deciding to pursue acting and receiving training at the Pasadena Playhouse in Los Angeles, he had aspirations of a career in music.
Hoffman has regarded it as a blessing that he has been cast in some of the most enduring roles in movie history, despite his size. His large screen presence and standout performances in films like The Graduate and Rain Man have audiences forgetting about his height.
Joe Pesci – 5′ 4″
Although Joe Pesci is a retired musician, he is best known for his work as an actor, particularly in mobster movies, where he frequently portrays tough, volatile characters. He received the Best Supporting Actor Academy Award for his work on the Martin Scorsese and Robert De Niro directed film Goodfellas.
Pesci, who is only 5'4″, is evidence that you don't have to be tall to be intimidating because his famous Goodfellas line, "How am I funny?" is both hilarious and terrifying. He gave one of the shortest acceptance speeches in Oscar history to celebrate his height after winning an award, as is his wont.
James McAvoy – 5′ 7″
Scottish actor James McAvoy made his screen debut as a teenager in The Near Room. Up until 2003, the majority of his performances were confined to infrequent television appearances. Then, he was cast as the star of the movie The Bollywood Queen. He has since established himself as a Hollywood staple.
He claims to be short and pale, but that hasn't stopped him from landing leading man roles like playing Professor Charles Xavier in X-Men: First Class and its follow-ups. McAvoy undoubtedly caught audiences' attention with his diverse acting abilities, particularly when he portrayed a character in the film Split who had more than a dozen personalities.
Kevin Hart – 5′ 2″
Kevin Hart is a comic who can use the craft of self-deprecation to great effect. He frequently makes jokes about being only a little over five feet tall. He has, however, unquestionably made use of his size, whether it be as a huge standup comedian or a Hollywood actor.
He got his start primarily as a comedian but eventually made it into acting. He later went on to appear in several more notable movies, such as Central Intelligence, The Secret Life of Pets, and the most recent Jumanji movies. He has undoubtedly grown to be a huge star in Hollywood as well after previously selling out arenas and receiving thunderous applause.
Want to read some more interesting stuff? Check out Celebrity Couples Who Have Huge Age Gaps.
Daniel Radcliffe – 5′ 5″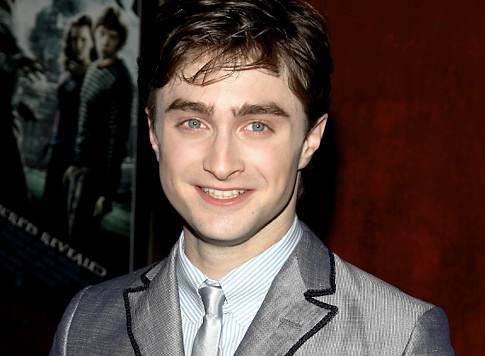 Daniel Radcliffe made his acting debut as a youngster in one of history's most well-known film series. After all, playing Harry Potter, the boy wizard, was undoubtedly likely to result in some name recognition. Harry Potter devotees concur that he was the ideal choice for the role, despite the fact that fans of popular books are frequently unhappy with the film adaptations.
Radcliffe was the ideal choice for Harry because of his height. The actor who portrayed Ron Weasley, Harry's best friend, Rupert Grint, is only about 5 feet 8 inches tall. Fans were happy that the movies accurately captured the important detail of Ron standing taller than Harry.