Many people desire to live in Hollywood in order to become well-off and well-known. They fail to realize that finding work can be extremely unpredictable, even if you do manage to get into films or television programs. Many stars leave the glitz and glamour of show business behind to work regular jobs, though some celebrities remain in the business for life.
Many people left the entertainment industry as young adults or even at the height of their careers because it is as stable as a shaky wooden bridge and tomorrows are never guaranteed. Many of these recognizable faces took the safer bet and chose to live a normal life, and we're sure you'll recognize them all.
Sarah Michelle Gellar
In the 1990s and the early 2000s, Sarah Michelle Gellar was a well-known actress who appeared in movies and TV shows like I Know What You Did Last Summer, Scooby-Doo, and Buffy the Vampire Slayer. Sarah Michelle Gellar left the spotlight to found her own business. Galit Laibow, Greg Fleishman, and Sarah came up with the idea for Foodstirs as a way to interact with their kids.
The thought of using baking as a means of communication with their kids inspired Sarah and her friends. At the time, there weren't many kid-friendly products, so Sarah made the decision to change that. Foodstirs sells baking kits, tools, and kid-friendly recipes; the company's goods are now offered in more than 8,000 retail locations.
Freddie Prinze Jr.
In the 1990s and the beginning of the 2000s, Freddie Prinze, Jr. was a teen heartthrob and appeared in films like I Know What You Did Last Summer, She's All That, and Summer Catch. Freddie used to be a well-known actor but has since switched to cooking. After acting, he and his wife, Sarah Michelle Gellar, decided to pursue the same field.
In 2016, Freddie Prinze, Jr., who had previously worked for WWE as a producer and director, released his first cookbook. Back to the Kitchen: 75 Delicious Real Recipes (and True Stories) from a Food-Obsessed Actor is the name of the cookbook.
Mara Wilson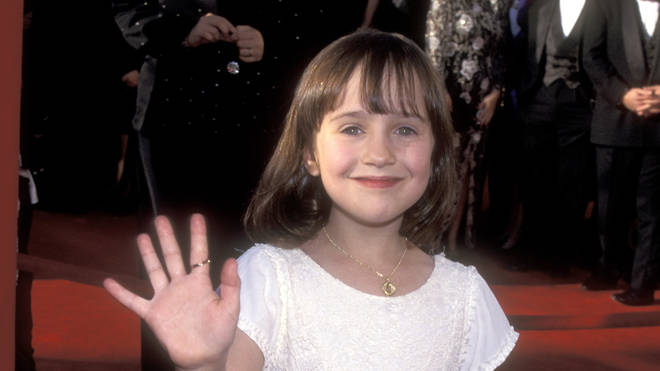 Those of you who were born in the 1990s will undoubtedly remember Mara Wilson. In Mrs. Doubtfire, she played the endearing Natalie, and in Matilda, she played the witty Matilda Wormwood. She was a popular child star who was destined to appear in more movies, but when she made the decision to retire to concentrate on something a little more dependable, everything changed.
That's correct; Mara Wilson gave up acting to focus on writing. She has a gift for telling stories that she can use in her new position. Mara never put much emphasis on fame, so she has found it surprisingly simple to go from being in the spotlight to leading a quiet life. The title of Mara's best-selling book is Where Am I Now? True Tales of Childhood and Unexpected Fame.
Macaulay Culkin
Quite possibly the sexiest child star of the early 1990s was Macaulay Culkin. His career seemed unstoppable while he first made an appearance in the classic comedy Uncle Buck and then soon after in Home Alone, My Girl, and Home Alone 2. He has been arrested before, like many other former child actors, and he didn't appear in many movies after the mid-1990s.
Despite the fact that Culkin hasn't appeared in a movie for more than ten years, he still has a tenuous connection to the industry. He conducts interviews with current celebrities for his podcast, "Bunny Ears Podcast," while donning bunny ears. He is primarily working on his lifestyle website bunnyears.com, which he mentioned in an interview on The Tonight Show in 2018 and also parodies fashion trends.
Rick Moranis
Known for his comedic roles in movies like Ghostbusters, Spaceballs, and Honey, I Shrunk the Kids, Rick Moranis is a legend in the movie business. In the 1980s and 1990s, he was one of the most sought-after actors. Rick was prosperous and appeared to simply vanish from the Hollywood scene following a tragic family loss in 1991.
Sadly, Moranis' wife passed away in 1991, and he made the decision to use every penny of his income to support his two kids by staying at home. In an interview, he said, "Stuff happens to people all the time, and people make adjustments, change careers… Really that's all I did." He also wrote in his spare time. Rick appears to take pleasure in his downtime.
Shannon Elizabeth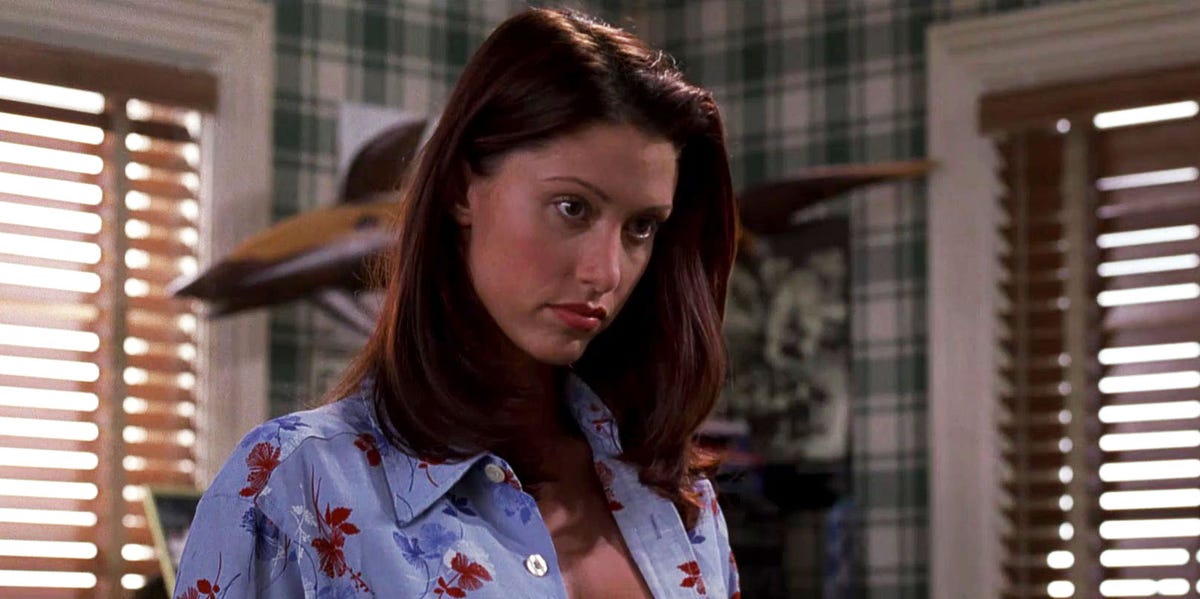 In the 1999 film American Pie, Shannon Elizabeth first stole the show as the memorable foreign exchange student Nadia. Later, she made further film appearances in titles like Scary Movie, Thirteen Ghosts, and Jay and Silent Bob Strike Back. She was featured on the cover of Maxim magazine in 2008 thanks to her stunning appearance.
She identified poker as her second career in 2006, and by the middle of the 2000s, she had achieved some modest success in a few World Series of Poker tournaments. She was undoubtedly one of the "leading celebrity poker players." She established the Shannon Elizabeth Foundation, a nonprofit with a focus on conservation and ending rhino poaching, while residing in South Africa for the past few years.
Want to read some more fun stuff? Check out celebrity couples with huge age gaps!
Geena Davis
Geena Davis is well known for playing strong women in her roles. In movies like Thelma and Louise and A League of Their Own, she played the lead role. She was able to develop a keen awareness of how women are portrayed in Hollywood thanks to these roles. She discussed how women are treated in the industry in an interview with The Guardian. Geena later went on to alter the course of history.
Geena Davis is now a research-funding activist. According to some of this research, only 17% of movie scenes feature women. The Geena Davis Institute on Gender in Media was established as a result of this research in 2006. This organization wants to encourage gender parity in media. Geena frequently hosts symposiums on the subject and advocates for women to be treated equally.
Mike Vitar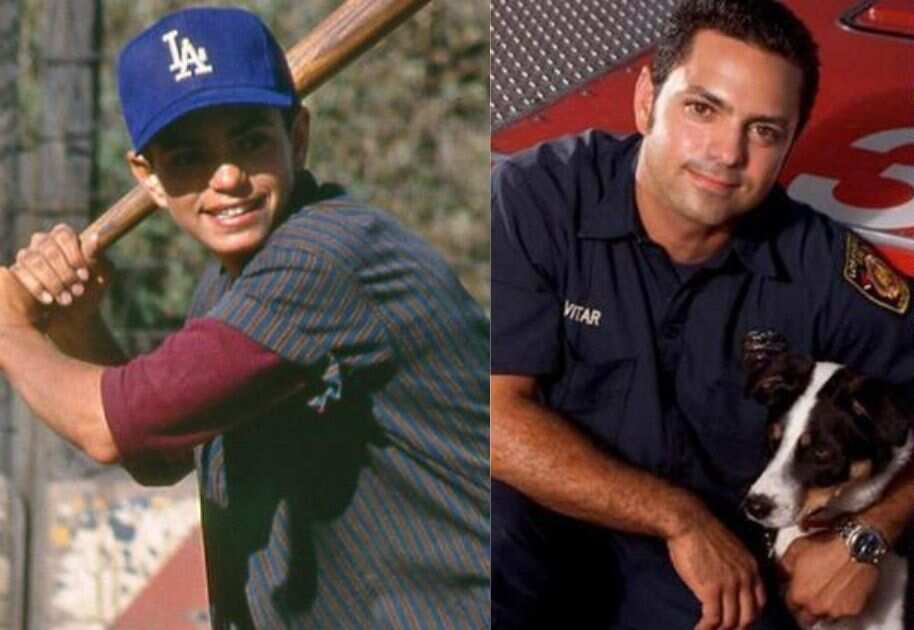 After appearing as a preteen in The Sandlot, Mike Vitar became a popular choice for sports movies. This assisted him in getting a part in the Mighty Ducks movie series. He quickly became aware that new film roles are scarce and made the decision to change. He made the decision to help others even though he needed a consistent paycheck.
Vitar decided to become a firefighter in order to help others and save lives. He began working for Gerber Ambulance as a stepping stone into firefighting after finishing high school in 1997. In 2002, Mike began working as a firefighter for the Los Angeles Fire Department. He receives the reliable income he desired in addition to an early retirement.
Lauren Conrad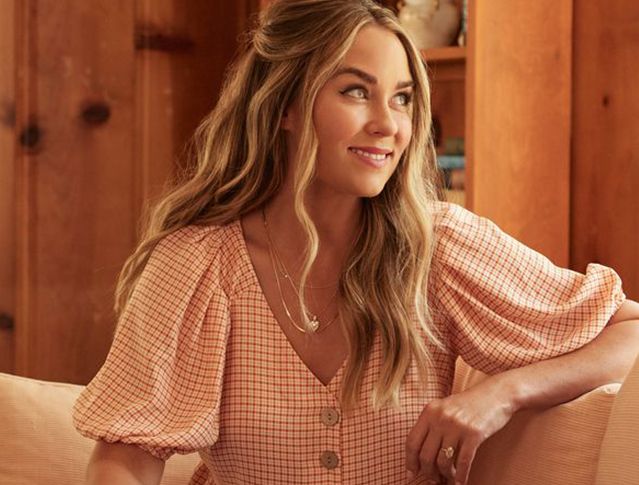 You might recall Lauren Conrad from the popular reality series Laguna Beach and its follow-up, The Hills, about affluent young people. Lauren was The Hills' highest-paid cast member, but she was aware that it wasn't something she wanted to be a part of indefinitely. In 2009, she changed her course after realizing reality television was only a temporary solution.
Lauren Conrad decided to start writing and designing after taking charge of her career. She continued to write a popular series and amassed 12 published books before becoming the number one bestselling author in the New York Times. Additionally, Kohl's recently carried Lauren's line of swimwear. It appears that she was successful without the television industry's fame or fortune.
Lark Voorhies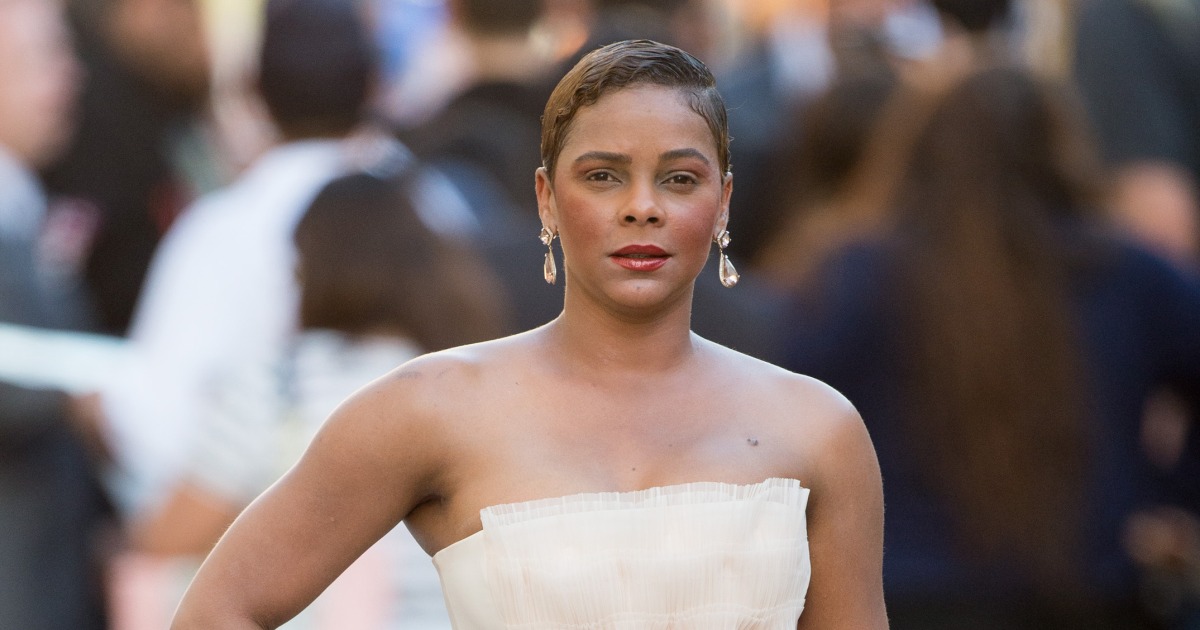 For her part as Lisa Turtle on the NBC sitcom Saved by the Bell, Lark Voorhies is well-known. For her performance on the show, she twice received the Young Artist Award. In addition, Lark made appearances in a number of other films and TV shows, including Robot Chicken, In the House, Star Trek, and Closer to God: Jessica's Journey. After a number of years in the spotlight, she needed a change.
Lark Voorhies did in fact start writing. In 2010, she published her debut book, titled Reciprocity. The following year saw the release of True Light and Trek of the Cheshire. Although there were conflicting reviews of her books on Amazon, she still has the chance to pursue her passion. Additionally, Lark Voorhies is currently engaged in independent film and music production.
Vanilla Ice
The first hip-hop song to top the Billboard charts was by Robert Matthew Van Winkle, better known by his stage name Vanilla Ice. In October 1990, Ice Ice Baby topped the charts, and Vanilla Ice was overjoyed that his song was well-liked by everyone. After that, he struggled to achieve comparable success with other songs, so he made the decision to change.
Vanilla Ice came to the conclusion that flipping houses could be profitable. The pay is consistent, and if you make the house stand out, selling it will net you a tidy profit. He decided to launch this company in Florida and has been doing so for more than 20 years. He appears to be committed to his decision and is prospering as a result.
Julia Stiles
At one point, Julia Stiles was arguably the biggest next "it" female star. Her fame quickly and significantly expanded while she co-starred with Heath Ledger in the film 10 Things I Hate About You. For many years, Stiles was a fixture in Hollywood, but a significant event in her life forced her to take a step back.
Stiles and her husband Preston J. Cook made their first pregnancy public in June of 2017. Stiles started working full-time as a mother soon after their son was born, and she has continued to do so ever since. She hasn't, however, ruled out making a comeback on the big screen in the future.
Amanda Bynes
When Amanda Bynes joined the cast of the well-known Nickelodeon sketch show All That in 1996, she first became well-known among children and teenagers. Her popularity increased over the following ten years, and she eventually got her own variety show, The Amanda Show, before appearing in the feature films What A Girl Wants! and She's The Man. She began a downward spiral in 2012 after co-starring in the WB's What I Like About You and was charged with three hit-and-runs.
She once threw some illegal paraphernalia out of the window of her NYC apartment after being stopped for driving while her license was suspended. She soon checked herself into a California rehab facility and oddly tweeted about being abused as a young child. She recently released the hip-hop song Diamonds and is currently developing a clothing line after becoming sober over the past few years.
Phoebe Cates
Fast Times at Ridgemont High's Linda Barrett was Phoebe Cates' most enduring performance. She had the opportunity to become an A-list actress with a variety of roles at her disposal, but she decided to pursue something else. After her final performance in The Anniversary Party in 2001, Phoebe made the decision to lead a quiet life. To find out what she did, continue reading.
Phoebe Cates married the talented actor Kevin Kline and began a family. Phoebe made the decision to stay at home with the kids rather than pursue a career because Kevin had plenty of opportunities to support the family. After her children were grown, she made the decision to launch Blue Tree, a store in New York. She is still operating her company today.
Cameron Diaz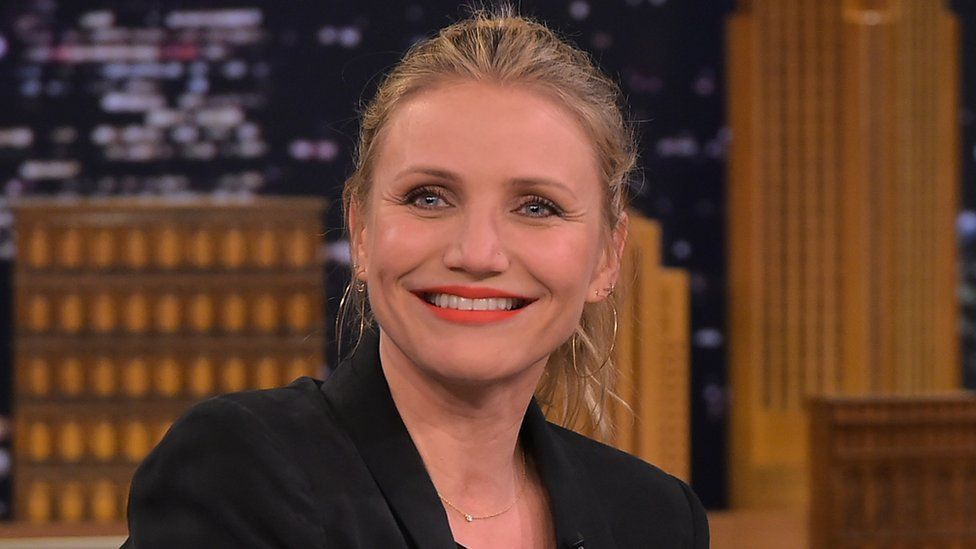 Following a modeling career, Cameron Diaz gained notoriety in the 1990s through her roles in the hit comedies The Mask and My Best Friend's Wedding, as well as in There's Something About Mary, where she plays the title role that men swoon over. She appeared in Charlie's Angels shortly after, and she later provided the voice of Fiona in the popular animated film Shrek and its follow-ups. She was a mainstay in Hollywood for more than 20 years thanks to her stunning looks and likeable personality, but she hasn't been in a film since 2014.
Since then, Diaz has wed singer Benji Madden, welcomed a daughter, and launched the "clean wine" company Avaline. She revealed to fellow actress Gwyneth Paltrow in 2018 that she had given up acting and had "got peace in my soul," citing the demanding work schedule and constant exposure to the public as some of the reasons. She has written two books: The Longevity Book: The Science of Aging, the Biology of Strength, and the Privilege of Time, as well as The Body Book: The Law of Hunger, The Science of Strength, and Other Ways to Love Your Amazing Body.
David Caruso
In 1993, David Caruso rose to fame on the popular police drama NYPD Blue, but he left the series early in the second season due to a pay dispute. He struggled for years to regain that stardom after leaving, but in 2002 he found success on the program CSI: Miami. His one-liners were witty, and he frequently wore sunglasses.
Before being canceled in 2012 as a result of a ratings decline, CSI: Miami would run for ten seasons. Caruso hasn't taken on any new acting roles since then, and it appears that he's had enough of Hollywood. He most recently opened an art gallery after previously co-owning a clothing store in Miami called "Steam on Sunset."