From remote sensing to drones to robots to IoT and on-site soil monitoring, you might have heard about the effect of technology on agriculture production, the atmosphere, and even global business. These smart farming applications enable farmers to collect real-time field data, analyze it, and make informed and strategic decisions using sensors, gateways, and monitoring systems.
The smart agriculture market is expected to hit USD 13.50 billion by 2023, according to the market research report "Smart Agriculture Market by Agriculture Type, Hardware, Software, Services, Application, and Geography – Global Forecast to 2023." To keep up with the trend, TechDesign and its network of suppliers provide smart farming solutions to help businesses and farmers create their own "digital farm" and track it in real time without having to go into the field.
Microclimate Analysis for Smart Farming
Beehive Data Technology, one of TechDesign's tested suppliers in Taiwan, creates AgriWeather solutions. Beehive Data Technology offers scientific farming management services and collects and analyzes agricultural environmental data using an AIoT device that includes a field monitor, local weather station, and time-lapse camera.
AgriWeather solutions for smart farming include weather observation, field analysis, and crop observation. The Wind Speed & Direction Monitor, Rain Gauge, and Solar Panel, as well as the air temperature and moisture sensors, make up the Weather Station. These collected data can be transmitted wirelessly to a computer 500 meters away. This unit can be used in the field on its own to collect real-time weather data.
The solar panel on this Field Sensor Node will provide power. In addition, we use LoRa to relay data from the field to the Gateway and then to the cloud server. LoRa has a range of 1–2 kilometers, making it ideal for large farms. Then there's the Soil Sensor – It collects three types of information: soil temperature, moisture, and EC. Every three seconds, this computer gathers these data and sends it to a cloud server.
Smart Farming Monitoring and Irrigation System
TechDesign's confirmed supplier, InnoKnight, offers an IoT Agriculture Evaluation Package, which is an automated irrigation and plant monitoring device. A complete package that includes hardware, software, and cloud services. The main computer is the Star-1600/1610, which has a complete I/O and interface for connecting sensors and other devices, whether digital or analog. The power consumption is only 0.5 watts, which is significantly less than the 20–30 watts needed by an industrial machine. RS-485 and analog data, as well as optical input and output, such as I2C, UART, and SPI, are all supported by the Star 1600. It primarily supports low-power wide-area networks (LPWAN) such as Sigfox, NB-IoT, and LoRA in terms of communications. In addition, it has 2.4 GHz WiFi support.
Wireless Communication Modules for Smart Farming
For smart farming, there is a LoRa module.
REYAX Technology is a Taiwan-based IoT complete solution provider that specializes in the development of a wide range of high-quality and high-reliability industrial modules. Lora, Bluetooth, WiFi, GPS, Glonass, BeiDou, and NFC RFID are among the Reyax product lines. Reyax devices have been widely used in industrial electronics, medical electronics, security tracking, and the Internet of Things (IoT).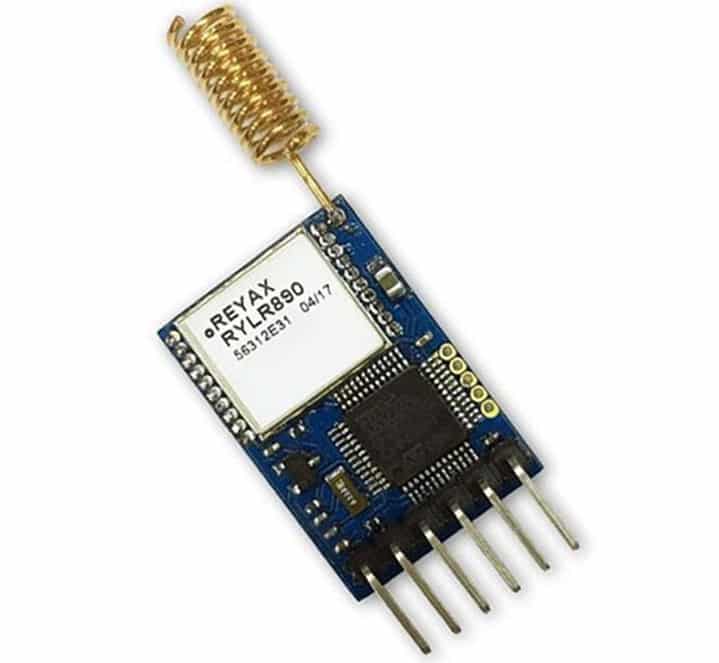 The Lora long range modem is used in the RYLR896 transceiver module, which allows for ultra-long range spread spectrum communication and high interference immunity. It has excellent blocking immunity, low receive current, high sensitivity, and is NCC and FCC accredited, making it ideal for smart farming applications.
Read more: interesting facts about Earth!